PAINFULLY. SLOW. DESIRE.
PERFORMANCE BY NINA MÜHLEMANN
The hour-long encounter painfully. slow. desire. is an exploration of the disabled, queer, female-read body (of the artist): Passivity, inefficiency and pain are often projected onto it without considering that the lived experience of slowness and pain can also be entangled with desire. In painfully. slow. desire., storytelling and movement, reality and fantasy meet, and visitors are invited to drift in and out.
Nina Mühlemann is an internationally active theatre artist and researcher living in Zurich. Since 2020, Mühlemann has directed the crip-queer theatre project Criptonite together with Edwin Ramirez, which focuses on the work of disabled artists. Criptonite's latest work, Pleasure, premiered in Munich in October 2022.
Preis:
Event: 12 CHF + Museum: 12 CHF
Reservierung:
Ort & Zeit:
Fotomuseum Winterthur, Grüzenstrasse 44/45, 8400 Winterthur
Homepage: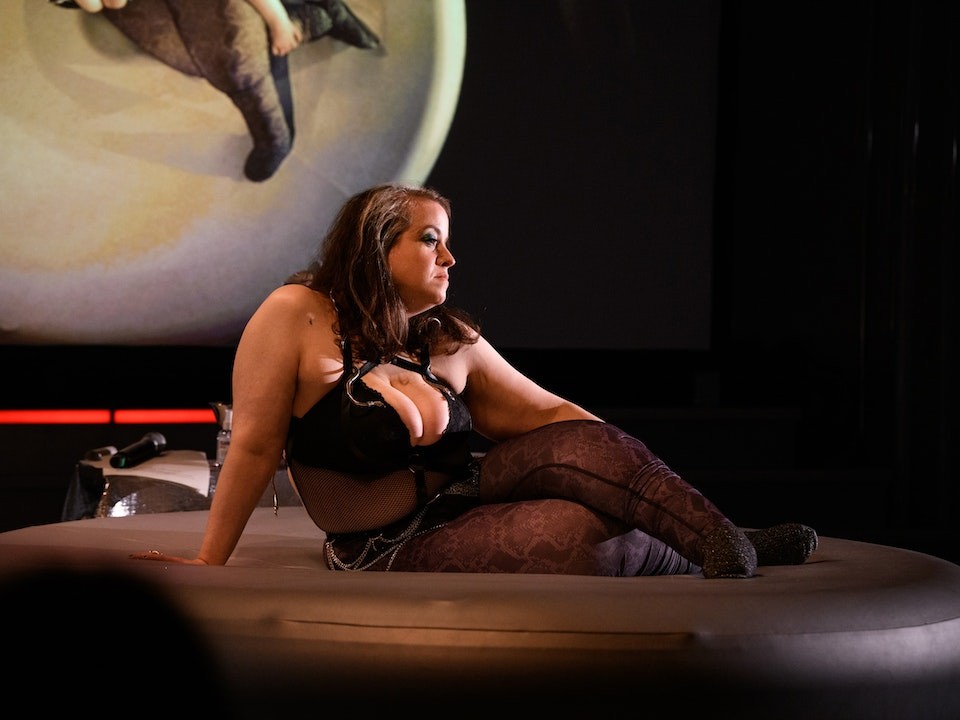 Tanz