Crown Jewels
A Drag King*Quing Party!
This Royal evening will feature stage performances by quings, kings, and other alternative drag performers from across Switzerland! A crew of majestic Drag DJs will accompany the event with their noble beats. Hosted by yours truly, The Heart Throb Mob.
Pick a queer outfit, maybe rock a moustache, or just feel free to wear whatever you like and come celebrate with us 🙌
With 10 drag acts and live drag DJs.
An awareness concept will be in place. More info will follow.
Accessibility: the room is wheelchair accessible. There will be loud music and flashy lights. Seating will be available (chairs with a backrest as well as soft ottomans without a backrest). We are happy to answer any questions concerning accessibility via email:
theheartthrobmob@gmail.com
Tickets will be sold on the door. Come early 💥
Preis:
15 CHF
Reservierung:
Abendkasse
Ort & Zeit:
Clubraum Rote Fabrik, Seestrasse 395, 8038 Zürich
Homepage: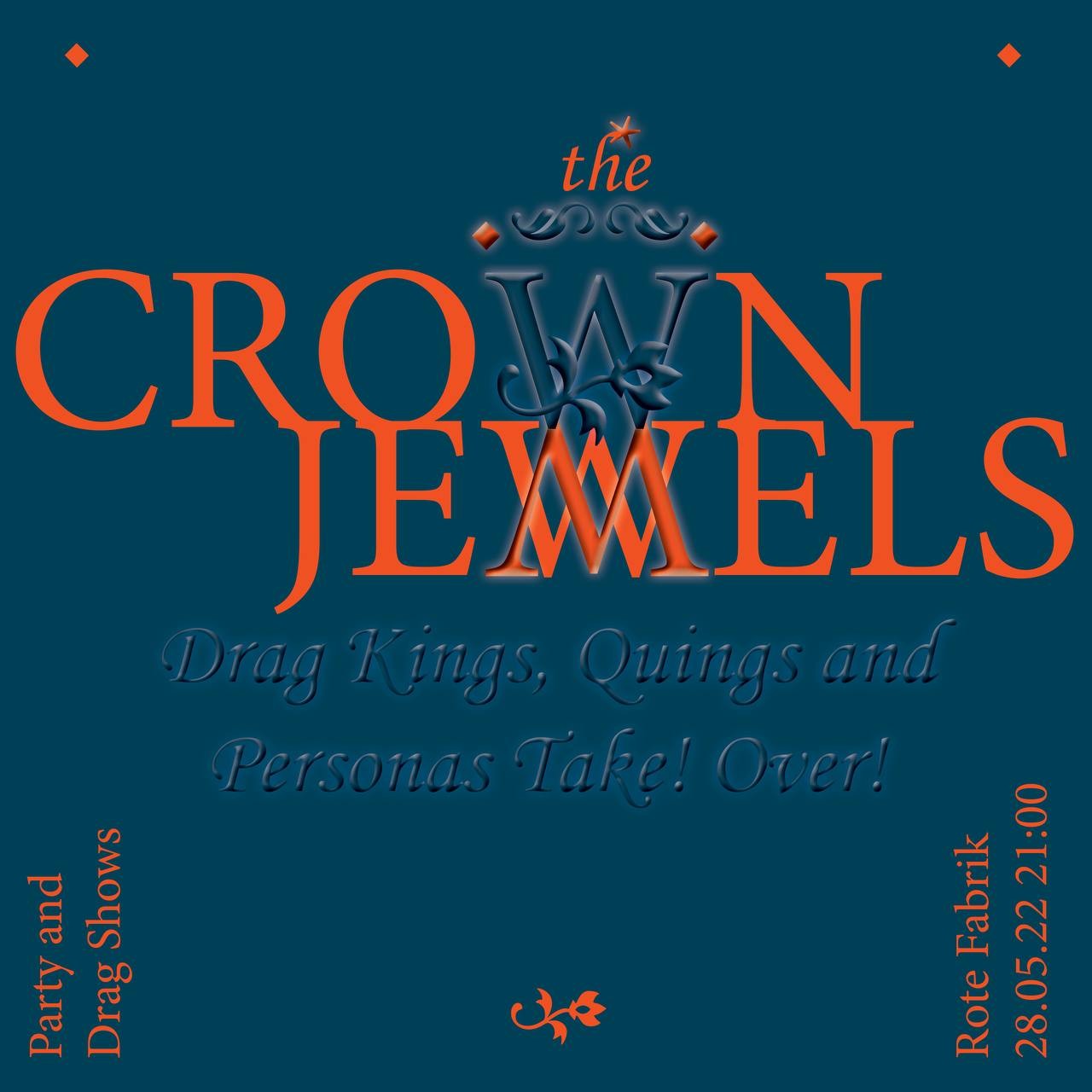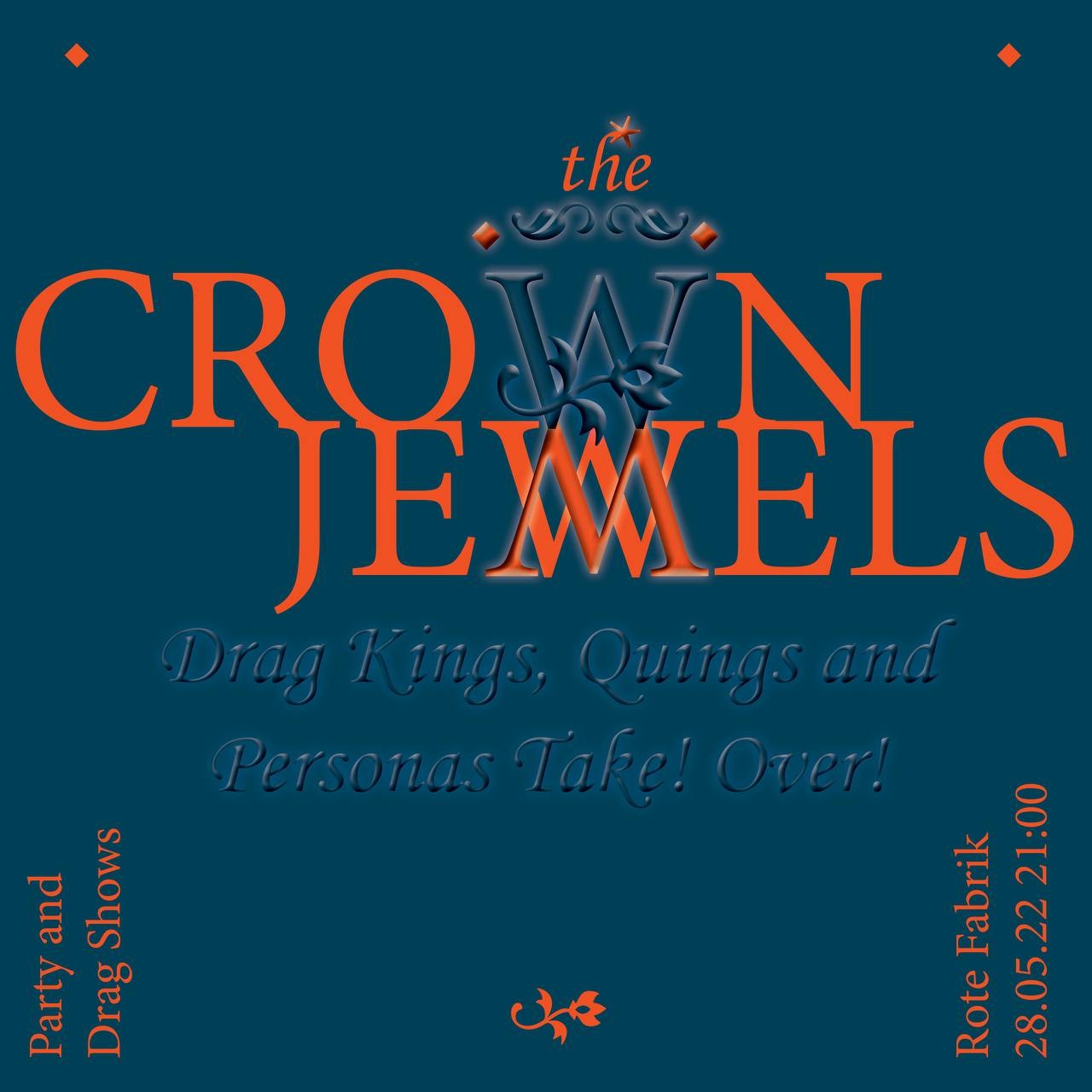 Party